Back to School Pack Lunch Ideas for Kids
Back to School Lunch Ideas by Saiprojects
Hi everyone, happy new month of Spetember to remember :-)
Isn't it so surreal that Christmas is just around the corner in literaly 16 weeks woohoo.. I'm like a big kid at christmas lol and I absolutely love love all the Christmas hoo ha :-)
Today's blog is really for all mums out there (now don't get jealous dads, i'll be writing a blog for you shortly).
Now that the summer holidays are over; and all the hustle and bustle about taking the kids away for summer holidays are all over and the kids are starting to go back to their new year, I have decided to write a blog to help out mums who struggle with kids pack lunches.
Most schools serve school dinners but I know of some mums who prefer to serve their children pack lunches. ( I don't blame you :-)
I know it can be very daunting when you have to think of what to make for your child to take to school Mon-Fri and also having to think of what to make for dinner blah blah blah, well not to worry, I can help you out or at least sort of help you out
J
I have drawn a list below to help you, or at least give you an idea of what to make for your kids. Here's a list of pack lunches ideal for kids.
What a typical pack lunch looks like
Tummy Fillers
Remember, growing kids need alot of starchy foods to give them energy; they also need meals packed with abundance of proteins, fibre, carbohydrates, and vitamins to help with their growing bones and also give them a healthy dose of brain power for the afternoon ahead.
Try not to make it too boring for the kids by mixing and matching as per the below.
Main meals
Wraps
Bagel
Pitta's
Pasta salad
Cous cous
Potato salad
You can easily get your hands on sandwich fillers from supermarkets
Sandwich Fillings
Chicken/Sweetcorn
Tuna mayo
Ham & Cheese
Ham & Tomato
Cheese & Tomato
Prawn cocktail
Egg & cress
BLT- Bacon, lettuce & tomato
Corn beef & butter
Sausage & ketchup
Chicken & avacado
Sardine & tomato
Cheese & coleslaw
Jam & butter spread
Chocolate spread
It is really important to include one of their 5-a-day in their pack lunch to help stay healthy. Fruits are an excellent source of vitamins and minerals that also helps maintain a healthy gut and prevent constipation and other digestion problems.
Five- a- day
Fruits
Grapes
Oranges
Banana
Apple
Yoghurt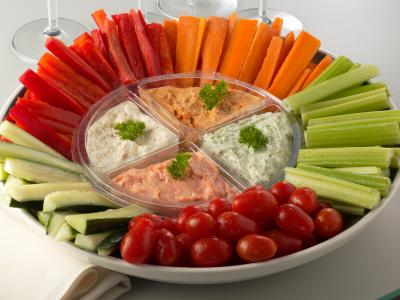 I know kids like the odd biscuits and crisps etc; however it is really important to include healthy snacks in your kids pack lunches as this helps in developing their focus and concentration at school.
Snack
Cumcumber sticks
Carrot sticks
Celery
Scotch eggs
Rice cakes
Bread sticks
Low salt & reduced fat crisp- optional
Biscuit- optional
Flapjack
Cereal bar
Stay clear of sugary drinks & go for healthy otpions.
Thirst quenchers
Water
Milkshake
Milk- semi skimmed or whole
Diluted fruit juice
I also recorded a Youtube video on Back to School, check it out here-
I hope this helps and has brought you out of a difficult situation with finding the best pack lunches for your kids. Have a fantastic day :-)