How does Food impact Health?
Hey Foodies welcome back to my blog; hope you're all having a great week so far and hope July has been good to you?

A lot has been going on in my world in this month of July from adjusting to motherhood, changed sleep routines, having friends and family around, keeping a controlled diet, breastfeeding, the list goes on. So I thought it will be nice to share with you what I have been up to :-)

OK If you've only just stumbled on my blog for the first time ever, (I hope you are here to stay) I just wanna wish you a very warm welcome, thank you for dropping by so please grab yourself some cookies and a nice drink as we enjoy reading this together. ( Please don' forget to subscribe, share and like my blog as well as my youtube page www.youtube.com/saioladeji)

So I was having this discussion with my baby's health visitor Stacey the other day on what we eat and the impact it has on our bodies & I decided to write this note and share with you my readers..

How food plays a major role and help with stress, heart attack and other illnesses; the food we eat gives our bodies the "information" and materials they need to function properly. If we don't get the right information, our metabolic processes suffer and our health declines. If we get too much food, or food that gives our bodies the wrong instructions, we can become overweight, undernourished, and at risk for the development of diseases and conditions, such as arthritis, diabetes, and heart disease.

In short, what we eat is central to our health. (
http://www.takingcharge.csh.umn.edu/)
What does Food do in our bodies:
-
The nutrients in food enable the cells in our bodies to perform their necessary functions. This quote from a popular textbook describes how the nutrients in food are essential for our physical functioning.
"Nutrients are the nourishing substances in food that are essential for the growth, development and maintenance of body functions. Essential meaning that if a nutrient is not present, aspects of function and therefore human health decline."-
Perspectives in Nutrition
, Wardlow and Insel
In other words,
nutrients give our b
odies instructions about how to function.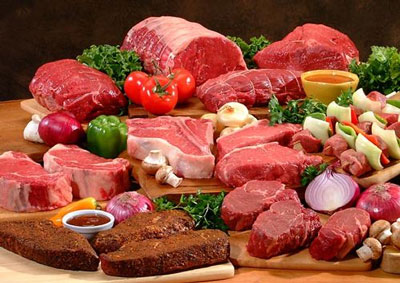 source:-
Why should I care
:-
The nutrients in food give our bodies the information and materials they need to function properly. But our daily diets may not always be providing all the information our bodies need.
Lets take a look at our celebrities and people in the public eye that are foodies themselves but do not actually pile on the weight as they are either eating very healthily or working out constantly.
A typical example is one of the worlds most popular families The Kardashians; and if you're like me and you watch their reality TV show "Keeping up with the Kardashians"; you'll notice that in every single episode they are either dining at a restaurant or ordering take out.
Now take a good look at what they eat; they don't seem to eat the odd burger, pizza or junk food that most people consume, they are either eating leaves lol and when I say leaves I mean lettuce, cucumber, salad and anything healthy and also drinking water or ice tea.
source:- www.glamour.com
This is really common with most celebrities that I tend to follow on social media; I notice that even though they have all been stigmatized to having Botox, liposuction and alterations done, these people do actually look after themselves.
To be frank you don't actually need to work out crazily or as the saying "Go hard or Go home" to maintain a healthy lifestyle or stay in perfect shape; as long as you watch your food intake, you should be fine. Eating greens, fruits lean meat, lean fish etc can be quiet boring to eat on a daily basis for the rest of ones life; you can have the odd treat of a dessert, cake, etc as long as you don't consume it on a daily basis.
Alcohol and binge drinking also plays a major role in our health; w

hat may seem like just a drink or two most evenings can do a lot of harm to your body, inside and out.

Y

ou might notice that you're building up a bit of a spare tyre, if you drink alcohol regularly. That's because there can be a lot of calories in alcohol. Or perhaps your mood can be a bit low in the mornings. Maybe your skin's not as clear as it was. And we all know how drinking too much can lead to decreased sexual performance, especially for men.
According to the NHS (National Health Service), excessive consumption of Alcohol is very likely serious illnesses such as cancer of the throat, stroke, breast cancer in women, heart disease, high blood pressure, reduced fertility, liver disease & pancreatitis.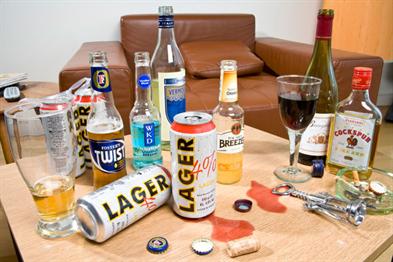 Lets come back to the UK and take a look at the celebrities that appear on the "Graham Norton show"
if you watch the show on a Friday night at 10.30 pm GMT, you will notice that not many of these celebrities don't drink fizzy drinks and pop, they all drink water when they are offered by the show host Graham. Pic below**
source:-www.
we are facing significant health problems & m

any researchers now believe that these problems are partly related to our diet. While they used to believe that diseases-such as type II

diabetes

, obesity,

heart disease

, stroke, and certain

cancers

were caused by a single gene mutation, they are now generally attributing these conditions to a network of biological dysfunction. And the

food we eat is an important factor in that dysfunction

, in part because our diets lack the necessary balance of nutrients (

Proceedings of the Nutrition Society

, 2004).
To prevent the onset of these diseases, we need to know how multiple nutrients in a diet interact and affect the human body's functions, according to the Nutrition Society, Europe's largest nutritional organization. Hence why it is really important you include fruits and vegetables in your diet and also make sure that we are working out constantly.
By the way check out the First lady of the USA below at age 51; she looks absolutely amazing. I wanna look like her at her age lol :-)
She maintains a healthy diet by working out 5 times a week (Lord I need to get on that routine), she also

revealed all the ways she makes sure her family eats healthily - from making time for sit-down dinners all together to requiring her daughters to finish their vegetables.
And when it comes to dessert, 16-year-old Malia and 13-year-old Sasha have been trained to only have them on weekends.
She also says that desserts are a weakness she has had to learn to refuse.
'The president isn't a big sweets eater. But I love it,' she told the (Daily mail), adding: 'But I'm always watching my weight, so that's the first thing I pass on.
And while she may be in charge of championing healthy eating with her national initiative even the First Lady hasn't always had the best approach to food.